Become a Volunteer Visitor this Fall
Hospice of Santa Cruz County is currently accepting applications for our Fall 2023 Volunteer Visitor training. Dates and times will be announced mid-summer, but feel free to submit your application now. Volunteering is a very rewarding experience and a wonderful way to make a difference in our local community.
For more information, or assistance with your application, contact Forbes Ellis, Director of Volunteer Services:
Make a difference and join our caring team
We will host our Fall Volunteer Visitor Training with Zoom Video Conferencing. Volunteers receive 15 hours of training over 5 weeks. Volunteer Visitors provide companionship and emotional support to hospice patients and families. Like a friendly neighbor, local Volunteer Visitors may help with practical tasks like running errands, light meal preparation, and other tasks.
Hospice of Santa Cruz County Volunteer Visitors can also provide a much needed break for caregivers.  As a member of the patient care team, volunteers may help to facilitate communication between family members and the larger hospice team. Another way volunteers serve hospice patients and families is by vigiling. Vigiling is a way of being present and supportive at the bedside of patients residing at home or in facilities during the last day or two of a patient's life.
There are certain qualities that many of our Volunteer Visitors possess that help them to be effective in the volunteer role.  Volunteer Visitors are:
Compassionate, non-judgmental, and patient
Comfortable with a wide variety of people
Skilled at listening and putting others at ease
Able to care for their own emotional, physical and spiritual needs, including asking for support when needed
Able to receive and give constructive feedback in an open, respectful manner
Dependable, flexible, and able to adapt to evolving needs and requirements of clients, program, and agency
Volunteers with special interests are also needed:
Bi-lingual in English & Spanish and/or bi-cultural
Certified Massage Therapists
Pet lovers who wish to have their dogs become Pet Companions
Veterans wanting to serve other veterans
Musical and can sing or play a musical instrument
Volunteer Visitors make the following commitment:
One year of service upon completing the training
Serve patients for 2-4 hours per week
Report on visits and phone calls online with patients and families
Attend monthly volunteer support groups and continuing education trainings annually
Getting Started as a Local Volunteer Visitor
All Volunteer Visitors participate in a comprehensive, 15-hour training that provides the skills and tools needed to support hospice patients and their families. The training sessions include topics such as mindfulness as a path to service, effective communication and presence, creating boundaries, spiritual care, diversity, grief and loss from a cross-cultural perspective, privacy and regulatory guidelines, light touch massage, the roles & responsibilities of a Volunteer Visitor, and more. Our Volunteer Visitors have described the training as deeply moving and enriching.  We've even had a few of our Volunteer Visitors describe the training as "life changing".
Trainings are held twice a year, once in the spring and once in the fall. Volunteers are currently required to have a Covid vaccine and booster unless presenting a medical or religious exemption. TB testing and background checks are also required and Hospice of Santa Cruz County covers the cost of both.
Become a Volunteer Visitor Today
We're currently accepting applications. It's a very rewarding experience and a wonderful way to make a difference in our community.
Make a difference and join our caring team! For more information, please contact Forbes Ellis, Director of Volunteer Services: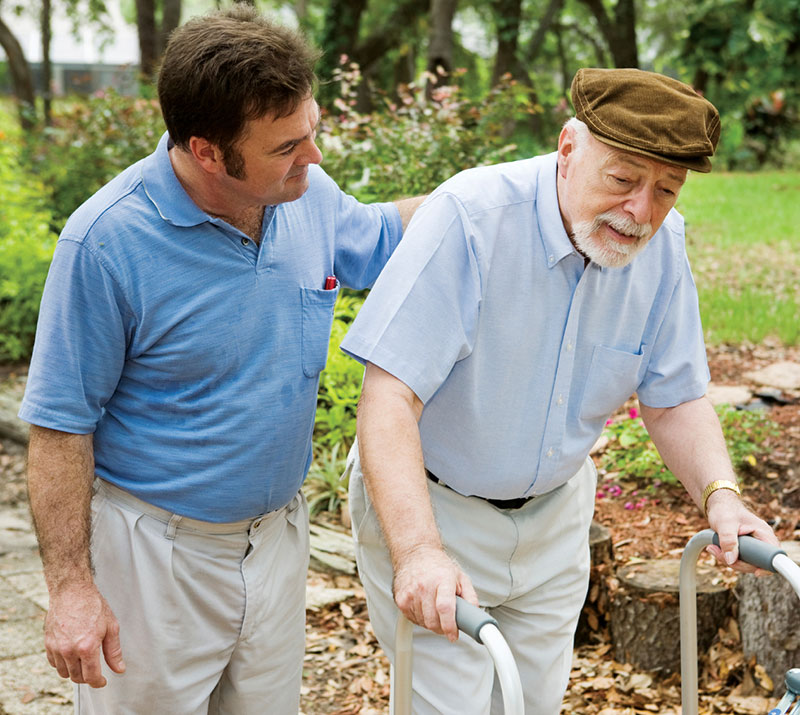 Volunteers – Rachel
Training like this—makes me love the world more, love people more, love life more.
Rachel
Volunteer – Amanda
I am growing as a person not only by expanding my comfort zone but by improving my bedside manner as a future nurse! I am growing more attentive, well spoken, confident and conscious of the patient's conditions! Volunteering serves as a wonderful dose of perspective.
Amanda
Volunteers – Sheryl
I have gained a deeper understanding of my fellow human beings. It fills a deep need in me to serve.
Sheryl
Volunteer – Frank
Perspective on life values and meaning, gratitude for the gifts in my own life, renewed appreciation for the little things we can do and be for each other
Frank