Your choice, your journey.
Hospice of Santa Cruz County honors the choices of individuals and families. Our medical, emotional, and practical support provides comfort and peace of mind as you face serious illness or end of life.
Palliative Care or Hospice Care. Which is right for you or your loved one?
How does Hospice of Santa Cruz County compare to other hospice providers?
We scored above the average scores of all the National and California hospices in 22 of 24 quality indicators.*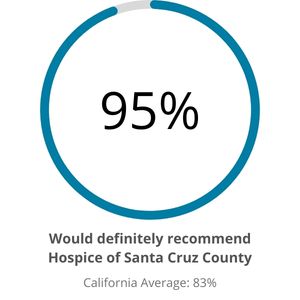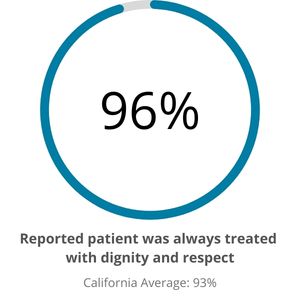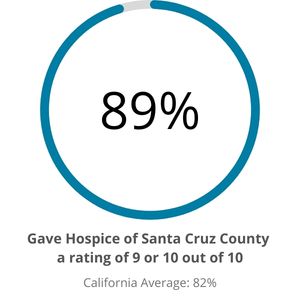 *Award criteria based on HEALTHCAREfirst's Hospice CAHPS survey results, evaluation period Oct 2019 – Sep 2020.
The Hospice Honors Program is a landmark compilation of hospices providing the best hospice patient and caregiver experience. This prestigious annual review recognizes hospices that continuously provide the highest level of quality as measured from the caregiver's point of view.
Calendar of Events & Groups
Hospice of Santa Cruz County offers a variety of events and meetings to serve our Santa Cruz County and Salinas communities. Click on one of the icons below to sort by event type.
Portrait Project
Pictures can say 1,000 words. We are honored to be able to spend time with families and their loved ones as they near the end of their journey.