Michael Milward
Chief Executive Officer
Michael Milward joined the organization 2012, inspired to apply innovation and best practices to enhance the patient experience and increase access to end-of-life care in our community.  He leads the oldest and largest nonprofit hospice in Santa Cruz County, with a workforce of 175 employees and nearly 300 active volunteers.
Mike's engagement in hospice care began in 1997 as a hospice chaplain and grief support counselor where he focused on the needs of grieving children and teens.  During his tenure at Hospice of Santa Cruz County, the hospice program has been enriched by the launch of a palliative care program; the expansion of community grief support including a children's bereavement camp; and the launch of pet companion and music therapy programs.
He is a recognized leader in the serious illness and end-of-life care movement both locally and nationally.  He serves on the National Hospice & Palliative Care Organization (NHPCO) Public Policy Committee; the National Partnership for Hospice Innovation (NPHI) Public Policy Committee; and the Sutter Maternity & Surgery Center Santa Cruz Community Board.  Mike is an active member of our community's Health Improvement Partnership and committed to improving healthcare systems, quality, relationships and access to care.
Mike attended San Francisco Theological Seminary and holds a juris doctorate degree from Santa Clara University School of Law and a bachelor of science from California State University Chico.  He enjoys playing and collecting guitars, hiking, and time at his family's cabin in Arnold, California.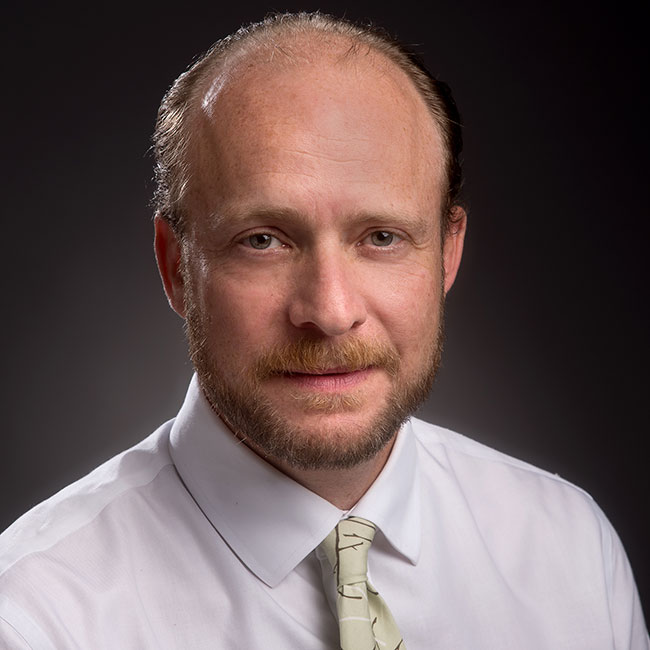 Adam Shore
Chief Financial Officer
Adam has served as Chief Financial Officer since 2014 and is committed to bringing financial acumen to the organization so that we can continue to provide the highest quality of care while ensuring long term sustainability. Adam is responsible for Finance, Information Technology, and Facilities functions.  He came to the organization after 20 years at a variety of financial positions in organizations in Silicon Valley. At Hospice of Santa Cruz County, he has realized his longstanding desire to use his skills and experience to make a positive difference in the community.
Adam began his career as a CPA.  He holds a MBA, a master's degree in Accounting, and a bachelor's degree in History.  He lives in the Santa Cruz Mountains with his wife and their two children.  Adam was raised in Australia and England, and is an avid traveler.
Elizabeth Brennan, M.D.
Chief Medical Officer – Hospice Care
As Chief Medical Officer, Dr. Brennan oversees all aspects of medical practice at Hospice of Santa Cruz County.   Board certified in Internal Medicine since 1996 and board certified in Hospice and Palliative Care since 2008, Dr. Brennan was involved in the development of our community's first palliative care programs at Dominican Hospital and Palo Alto Medical Foundation's outpatient program prior to joining our team.
Dr. Brennan is committed to providing quality end-of-life care to our community and looks to new and innovative ways to expand our services. She received her medical doctorate from University of California Los Angeles.  A mother of three teenagers, she and her family enjoy any activity out of doors that does not require gasoline, especially backpacking, skiing, and hiking.
Cathy Conway
Chief Mission Officer
Cathy Conway is committed to ensuring that all members of our community have access to quality care so they can live and die with dignity.  Applying a love for storytelling, Cathy leads teams that develop customer-focused marketing and PR strategies, community outreach and educational programs, and fundraising initiatives that support the agency's innovative programs. She also oversees the Grief Support Program, ensuring that people of all ages have access to compassionate support as they grieve.
Cathy's community involvement includes serving on the board of the Mount Madonna Institute and the United Way Women In Philanthropy steering committee. She holds a bachelor's degree in communication and master's in non-profit management.  Cathy is a certified fundraising executive (CFRE) and a certified yoga teacher (RYT-500).  She enjoys teaching and practicing yoga and spending time outdoors, hiking with family.
Judi Humble
Chief Compliance Officer
Judi Humble leads Hospice of Santa Cruz County's compliance program, ensuring organizational compliance with federal, state and accrediting body regulations. She also oversees the organization's operations, its comprehensive compliance and quality assessment and performance improvement (QAPI) programs related to Hospice and Palliative Care, and Human Resources.
Judi joined the organization in 2003 seeking meaningful work within the not-for-profit field.  She believes that everyone is entitled to a dignified death with as much autonomy around end-of-life decision making as is possible.  Judi is certified in Healthcare Compliance (CHC), holds a BS degree in Business Administration and a MBA with a Healthcare Management concentration.  She enjoys time with family, traveling to national parks, nature, and cooking.
Charlea Massion, M.D.
Chief Medical Officer – Palliative Care
Dr. Massion leads Hospice of Santa Cruz County's Palliative Care Services interdisciplinary team of nurses and social workers.  For many years, Dr. Massion was a primary care physician with a family practice in Aptos.  While working as a hospitalist at Dominican Hospital, Dr. Massion was inspired by the inpatient Palliative Care Team to train in hospice and palliative medicine.  In 2012, Dr. Massion became board-certified in Hospice and Palliative Medicine.  Since 2013 she has worked on the Dominican Palliative Care Team and joined Hospice of Santa Cruz County in 2014.
Dr. Massion is inspired to empower people to make health care choices that resonate with their goals and values while providing our community with exemplary hospice and palliative care services.  Dr. Massion is an environmental and women's health activist, as well as an amateur beekeeper.  Dr. Massion holds her undergraduate degree in Human Biology from Stanford University, attended medical school at Case Western Reserve University School of Medicine and did her residency training in Family Medicine at Duke University.
Kieran Shah
Chief Strategy Officer
Kieran Shah is committed to building and enhancing Hospice of Santa Cruz County's mission, partnerships and revenues by focusing on progressive innovation and improvements in the delivery of care within the healthcare community. In his role, Kieran oversees the Palliative Care program, business development, admissions and intake, and new business ventures.
Kieran serves on the board of the Central California Alliance for Health's Continuous Quality Improvement Committee, and serves as the end-of-life care thought leader for the Santa Clara County LTSS Integration Subcommittee, an advisory group to the Santa Clara County Board of Supervisors to improve transitional and facility based care for seniors. Kieran was the recipient of the 2016 ACHE Healthcare Executive Regent's Award.  He holds a bachelor's degree in Business Administration and is a Certified Hospice & Palliative Care Administrator (CHPCA).  Kieran was born and raised in England, enjoys time with his family, traveling, and playing sports.
Gloria Reed
Chief Clinical Officer
Gloria provides clinical leadership to guide and support our clinical teams, ensuring highest quality care to our patients and families. She utilizes continuous improvement strategies to identify and develop innovative ways to deliver care. Gloria has over 24 years of diverse nursing experience including quality improvement, accreditation preparation, risk management, and leading nursing team.
Gloria's nursing experience in the hospital setting and her personal experience in caring for family members has shaped her understanding of what hope can look like at the end of life.  She is committed to providing care that helps bring dignity to patients and their families.  Gloria holds a bachelor's degree in nursing, master's degree in Business Leadership and is a certified hospice & palliative care nurse.  She loves to garden, hike, and spend time outdoors with her husband and four boys.
Kim Bartley
Director of Human Resources
Kim is responsible for employee engagement, recruitment, compensation, benefit management, and employee development.  Kim has over 15 years of experience in Human Resources and joined the organization in 2009.  She brings a collaborative, team oriented style to her role and looks for opportunities to increase employee engagement while contributing to the overall growth and performance of the organization.
Kim graduated from University of California Santa Cruz with a degree in Psychology and received her HR Management Certificate through UC Extension.  Kim is grateful for the opportunity to work for a non-profit agency that provides a much needed service in the community she loves.  Outside of the office, Kim enjoys time with her new baby, her husband, and her dog and plays tennis whenever the opportunity arises.