We're proud to partner with the City of Santa Cruz and Landmark Theatres to present free film screenings to our community. Cozy up to the big screen for meaningful films that explore various healthcare topics through the power of great filmmaking. Come for the movie, stay for the inspiring discourse.
Fall Screening:
FILM: End Game
Wednesday, October 24, 6:30 pm, 1124 Pacific Ave
Santa Cruz
Facing an inevitable outcome, terminally ill patients meet extraordinary medical practitioners seeking to change our approach to life and death. This incredibly thoughtful movie follows visionary medical practitioners who are working on the cutting edge of life and death and are dedicated to changing our thinking about both.
Free admission. Registration required.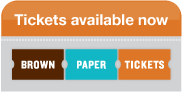 Watch the trailer:
Movie Night is supported by …
City of Santa Cruz and Landmark Theatres